Social bookmarking


Bookmark and share the address of 99 Percent Revolution on your social bookmarking website
The right wing is the greatest threat to the 99 percent.
Last edited by Admin on Sun Aug 20, 2023 8:22 pm; edited 1 time in total
Barrels of drinking water for migrants walking through Texas have disappeared
As one of the worst heat waves on record set in across much of the southern United States this summer, authorities and activists in South Texas found themselves embroiled in a mystery in this arid region near the border with Mexico.

Barrels of life-saving water that a human rights group had strategically placed for wayward migrants traveling on foot had vanished.

Humanitarian groups started placing water for migrants in spots on the U.S. side of the border with Mexico in the 1990s after authorities began finding bodies of those who succumbed to the harsh conditions.
Business owner is shot
dead by Assailant who was Angered by a Gay Pride Flag Displayed Outside her Store
A California business owner was fatally shot after a dispute with a man over a gay pride flag hanging at her clothing store, according to police.

Deputies with the San Bernardino Sheriff's Office responded to a clothing shop called Mag Pi in Cedar Glen Friday at about 5 p.m. for reports of a shooting, the sheriff's office said. They discovered the store's owner, 66-year-old Laura Ann Carleton, had a gunshot wound.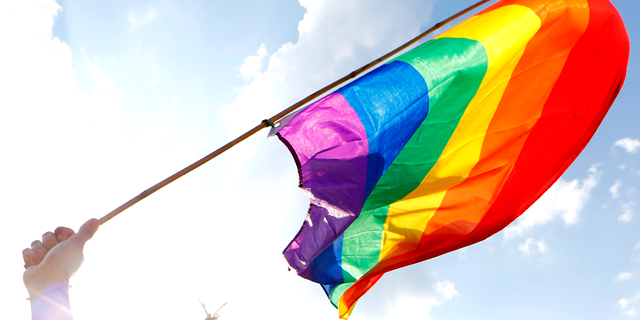 Alex Jones spent over $93,000 in July. Sandy Hook families who sued him have yet to see a dime
As Alex Jones continues telling his Infowars audience about his money problems and pleads for them to buy his products, his own documents show life is not all that bad — his net worth is around $14 million and his personal spending topped $93,000 in July alone, including thousands of dollars on meals and entertainment.

The conspiracy theorist and his lawyers file monthly financial reports in his personal bankruptcy case, and the latest one has struck a nerve with the families of victims of Sandy Hook Elementary School shooting. They're still seeking the $1.5 billion they won last year in lawsuits against Jones and his media company for repeatedly calling the 2012 massacre a hoax on his shows.

"It is disturbing that Alex Jones continues to spend money on excessive household expenditures and his extravagant lifestyle when that money rightfully belongs to the families he spent years tormenting," said Christopher Mattei, a Connecticut lawyer for the families. "The families are increasingly concerned and will continue to contest these matters in court."
The attacks against Muslims in India is organized policy by the right-wing government in that country.

---
Permissions in this forum:
You
cannot
reply to topics in this forum